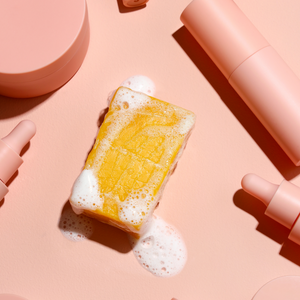 +

How to use

Step One

Wet hands rub soap until later. Apply to skin all over including around eyes.

Step Two

Remove immediately with a soft hot wet cloth wiping in circular motion until all product is removed.

+

Ingredients

Resorcinol, Salicylic Acid, Hibiscus Flower Extract, Coconut oil, Lemon oil, Licorice Root Extract & Zaban Extracts, Glutathione, Hydroxide.